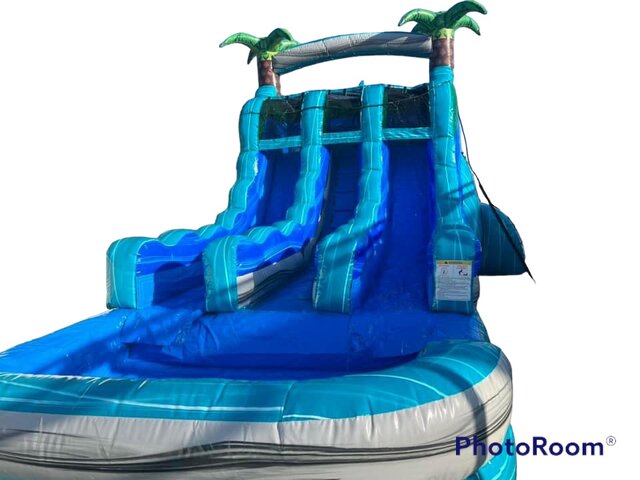 15' dual lane Glacier waterslide




Single Day: $315.00
Weekend (Sat-Sun): $365.00




Introducing the ultimate summer attraction - the 15' dual lane Glacier waterslide! This impressive waterslide is perfect for hot summer days, providing endless hours of fun for kids and adults alike.
Featuring two lanes, this waterslide allows two people to slide down at the same time, adding an extra element of friendly competition to the mix. The slide is made from high-quality materials and is designed to withstand heavy use, ensuring that it will last for many summers to come.
The Glacier waterslide stands at an impressive 15 feet tall, providing a thrilling and exciting ride for anyone who dares to take on the challenge. The slide is easy to set up and take down, making it the perfect addition to any summer party or event.
So why wait? Bring the excitement of the waterpark to your own backyard with the 15' dual lane Glacier waterslide. Order yours today and get ready for a summer of fun and adventure!