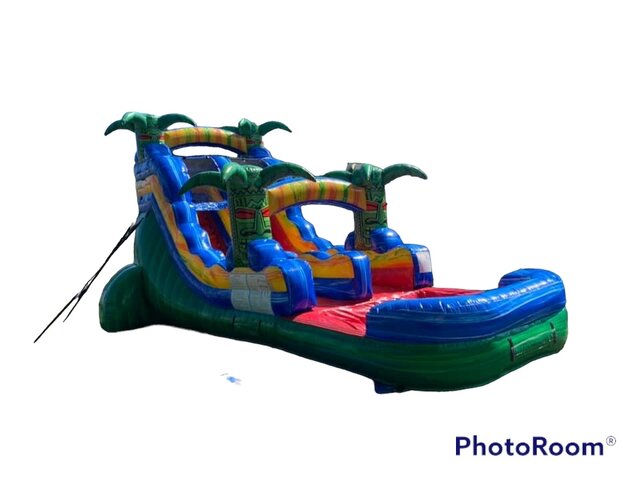 16' single lane Reggae Rush Waterslide




Single Day: $275.00
Weekend (Sat-Sun): $325.00




Looking for a thrilling and exciting addition to your next event or party? Look no further than our 16' Single Lane Reggae Rush Waterslide! This slide is sure to provide hours of fun for kids and adults alike.
The slide features a steep drop that leads into a long, twisting slide that ends with a splash in the pool at the bottom. The vibrant reggae theme adds a fun and festive touch to any occasion.
Constructed from high-quality materials, our waterslide is built to last and can withstand heavy use. Safety features such as netting and non-slip steps ensure that all riders can enjoy the slide with peace of mind.
Whether you're planning a backyard BBQ, a birthday party, or a community event, the 16' Single Lane Reggae Rush Waterslide is the perfect addition to keep guests entertained and cool on hot summer days. Don't miss out on the fun - book your waterslide rental today!