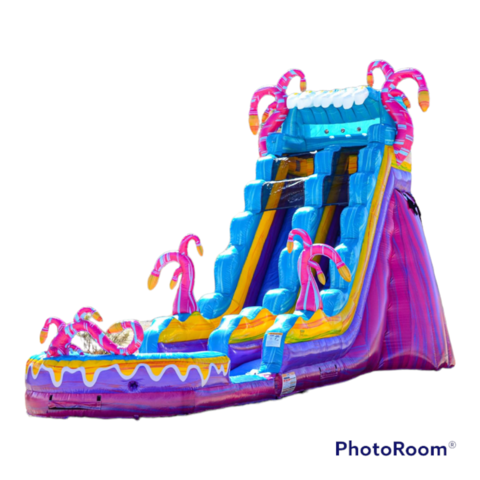 19' Pink Passion Waterslide




Single Day: $319.00
Weekend (Sat-Sun): $369.00




Introducing our 19' Pink Waterslide, the perfect addition to your next summer party or event! This vibrant and eye-catching waterslide is sure to impress guests of all ages with its fun and exciting design.
With a height of 19 feet, this waterslide will provide hours of entertainment as you slide down into the refreshing pool below. The slide is made from high-quality materials, ensuring durability and safety for all users.
The bright pink color adds a touch of fun and whimsy to any outdoor gathering, and the slide is easy to set up and take down for hassle-free use. Whether you're hosting a backyard BBQ, a birthday party, or just want to enjoy some outdoor fun with friends and family, our 19' Pink Waterslide is guaranteed to be a hit!
So why wait? Order now and get ready to make a splash with this exciting and fun-filled waterslide!