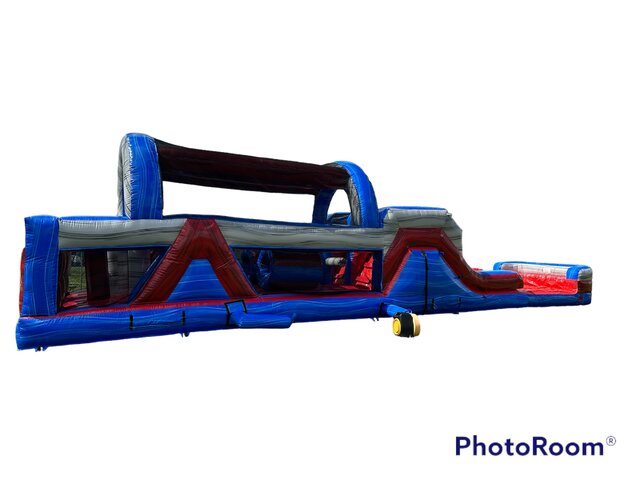 45' wet/dry obstacle course




Single Day: $335.00
Weekend (Sat-Sun): $385.00




Looking for some excitement and adventure for your next outdoor event? Look no further than our 45' wet/dry obstacle course! This impressive inflatable is perfect for all ages and is sure to be the highlight of any party or gathering.
Featuring a range of challenging obstacles, including climbing walls, slides, and tunnels, this obstacle course is designed to test your skills and endurance. Whether you're racing against friends, family, or coworkers, you're sure to have a blast as you navigate through the twists, turns, and obstacles.
This inflatable is also perfect for hot summer days, as it can be used as a wet or dry course. Simply add water to the slide and watch as participants slip and slide their way to the finish line.
Made from high-quality materials, this obstacle course is built to last and can withstand even the most enthusiastic participants. So why wait? Book our 45' wet/dry obstacle course today and get ready for an unforgettable experience!